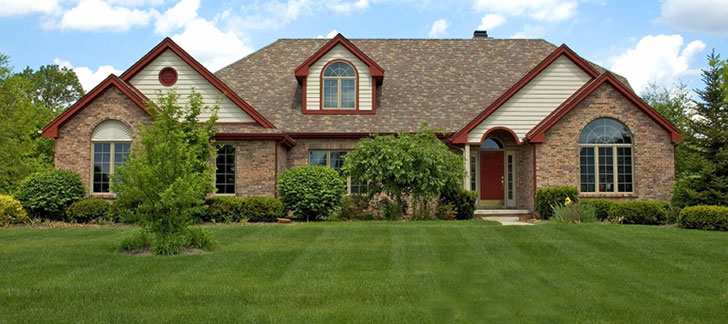 Every homeowner wants a beautiful and healthy lawn that improves the curb appeal of their landscape and home. Let Andersen Home Services in Elkton relieve you from the hassle and hard work of achieving and maintaining a gorgeous, green lawn. Our trained lawn care professionals can provide a full range of services for the care of your turf!
• 6-Step Turf Care Program
From March to December we provide fertilization, lime to correct soil acidity problems, and proper application of EPA-approved products to control crabgrass, broad-leaf weeds and surface-feeding pests like chinch bugs and sod webworms.
• Custom Turf Care Program
If our 6-Step Program doesn't suit your needs, we're happy to custom-tailor a plan to achieve the results you're looking for! Contact us to discuss your specific requirements.
• Core Aeration
This integral part of turf management increases root grown, improves water and air exchange, and helps reduce soil compaction and thatch buildup.
• Slit Seeding
Slit seeders utilize closely spaced cutting blades to create shallow furrows in the turf where new seed is placed to create a lush lawn. We use only state-certified seed which is free of noxious weed seeds and has guaranteed rates of germination.
• Disease Control
Let us help combat the many fungal types in our area that can damage your lawn from late spring to early fall! Our experts can identify the problem and make the proper recommendations to control these invaders and keep your lawn disease-free.
• Grub Control
Many beetles in our area lay eggs in turf which hatch into grubs that then feed on the roof systems of our lawns. When populations get high enough, grubs can seriously damage or even kill a lawn. Andersen Home Services can stop these grubs in their tracks with proper prevention techniques before they hatch!